Wall Cladding & Clearlite
Wall Cladding
Corrugated cladding is becoming increasingly popular as a wall cladding. There are various ways that it can be installed horizontally, vertically or even curved.
This type of wall cladding offers a great value, highly durable and modern look to a new home or renovation. Built tough, it will resist chipping and corrosion for years to come. Corrugate roofing wall cladding can be securely fixed to form a valuable barrier to fire and sparks, torrential rain and forced roof entry by thieves.
What's more, it is light and easy to install, saving on building costs. It also offers the added benefits of being thermal efficient, so it cools down quickly in summer while keeping you warm in winter.
Clearlite Roofing
Clear Lite sheets can be used to add light to a shed or garage or to provide cover for an outdoor entertaining area. We can help you select the right product for the job. We can also provide clearlite roofing with a UV rating, providing protection from New Zealand's harsh sun.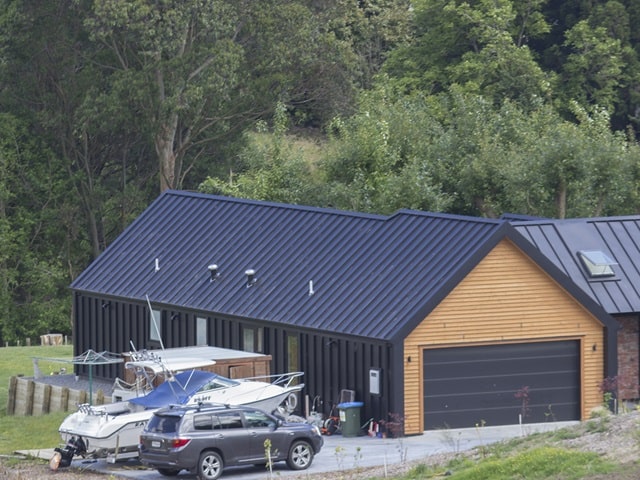 contact Ready Roofing today!