When choosing a roofing product, it pays to get all your roofing options upfront. Not all roofing materials are created equal, so it pays to do your research. Be sure to get the right product for your environment. We perform 'warranty checks' for all of our clients. A warranty check is when we assess the conditions your roof will be subjected to, so to ensure the product we supply is fit for purpose e.g. high wind, coastal, the profile and pitch of your roof and so on.
Tested to NZ standards, we only work with materials that are:
Proven to perform in NZ conditions
Built to last with comprehensive warranties
Sourced from reputable suppliers that honor warranties
Beware of using cheaper, inferior materials. What remedies are available if a defect occurs? How do you really know what they're made of? For peace-of-mind and roof's built to last, be sure to choose a proven and reputable supplier for the best roof deals.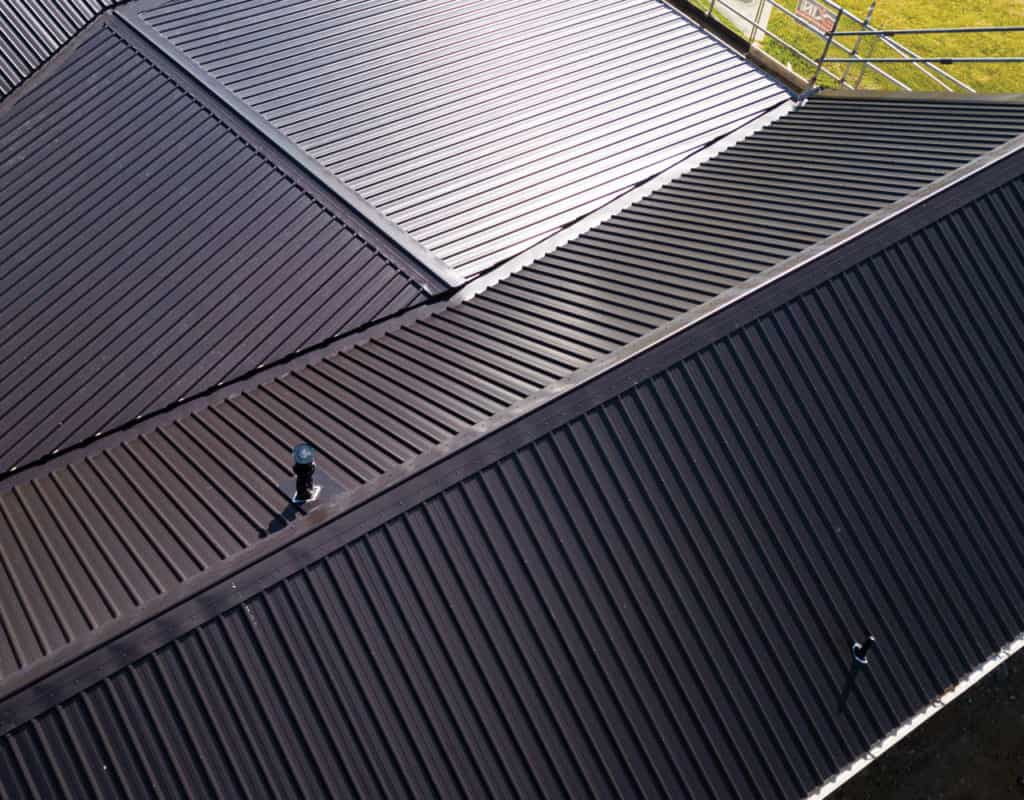 The ZINCALUME® coated steel has been formulated to give a significantly longer service life than a galvanised coating. This is of particular value in New Zealand where the prevailing winds carry corrosive salt laden air many kilometres inland.
The ZINCALUME® steel coating combines the corrosion protection of aluminium with the sacrificial protection of zinc, giving the advantages of both metals. The resulting alloy coating enhances corrosion resistance, making it ideal for such applications as roofing and cladding.

COLORSTEEL® Endura™ prepainted steel is an attractive new painted steel product developed for buildings erected in both severe and moderate environments.
COLORSTEEL® Endura™ prepainted steel is available in 24 nature inspired colours with the recent addition of seven new colours to the range. This new product uses new paint technologies, which have been developed for improved colour and gloss performance.
COLORSTEEL® Maxx™ prepainted steel has been developed for use in very severe environments and is now available in 18 designer colours – the 12 shown above and Ironsand, Grey Friars, Sandstone Grey, Karaka, Titania & Ebony from the COLORSTEEL® Endura™ range.
Its steel base has an AZ200 ZINCALUME® coating for superior durability.
COLORSTEEL® Maxx™ prepainted steel products use super polyester paints which will look newer for longer. These products all come with a full 15 year warranty.

Choosing a Metrotile Roof provides many benefits and peace of mind.
Metrotile Steel Roof Tiles
Provide protection from the sun.
Are a lightweight product.
Are suitable for all marine environments.
Are hail resistant and can withstand high winds.
Are engineered from high-grade zincalume coated steel.
Provides a 25-year weatherproof warranty, plus a full 10-year surface coating warranty.

Viking Licenced Applicators
Viking Butylclad is a rubber membrane ideal for waterproofing decks and flat roof areas.
This product can only be installed by Viking Licensed Applicators and offers a 20-year product warranty.
"Butylclad is the original form of membrane waterproofing, keeping New Zealanders dry for over five decades!" Source: Viking Roof Spec

Velux Skylights & Roof Windows
Bring light, fresh air, and sky views into any room with quality skylights & roof windows from Velux. 

This versatile and innovative cladding and roofing product has become very popular in recent years. Because it can be roll formed onsite and snap-locked to conceal fixings, it's a great option for remote alpine regions as well as urban areas.
"It delivers a clean, high quality product with reduced handling time. Featuring an attractive design that is available with swages (ribs) within the pan, or no swages (on request) for a clean, flat profile. Regardless of the options chosen, the flat nature of the tray means that some panning/rippling can be evident which adds to the crafted and characteristic appearance of the product.
The completed finish is smooth and uncluttered due to Hiland Tray's innovative concealed fixing system. Hiland Tray snap-locks to a simple clip that is fixed to the roof and wall purlins." Source: Stratco NZ

Monier Roofing Tiles are made for NZ environments. Economical and built tough, they are durable and add beauty to all homes.
Choose from a range of profiles and patterns to give texture and distinction; from the modern flat Horizon tile in Sambuca to the classic Hacienda rolled tile.
There is also an option to choose lapped or A-line ridging for a seamless look, and to integrate with the unique SOLARtile system for no more ugly solar panels on the roof!

Stratco wall cladding is built tough and will resist chipping and corrosion for years to come. They can be securely fixed to form a valuable barrier to fire and sparks, torrential rain and forced roof entry by thieves.
What's more, it is light and easy to install, saving on building costs. It also offers the added benefits of being thermal efficient, so it cools down quickly in summer while keeping you warm in winter.
Corrugated steel looks beautiful when curved and is commonly found on traditional homes. Stratco can roll anything from full half circles, to gentle arcs curved to your exact requirements.

contact Ready Roofing today!